Captus is a light, elegant and powerful screen capturing software with easy-to-use interface and advanced post-processing of captured image.
Captus consists of two independent programs - Capturer and Editor.
---
Capturer is an advance tool for capturing the whole screen or some portions of it. Capturer provides flexible capturing process and selection of post-processing effects.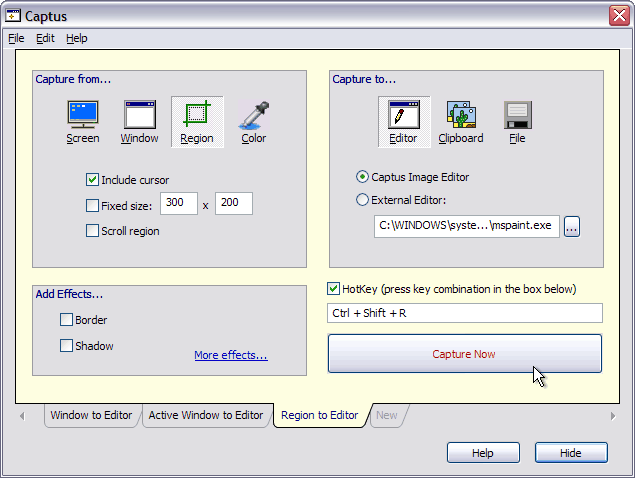 ---
Editor allows the user to add additional graphics to the captured image. The approach of layered graphics objects allows flexibility of customization of captured image and prepare it to be used for various presentation purposes.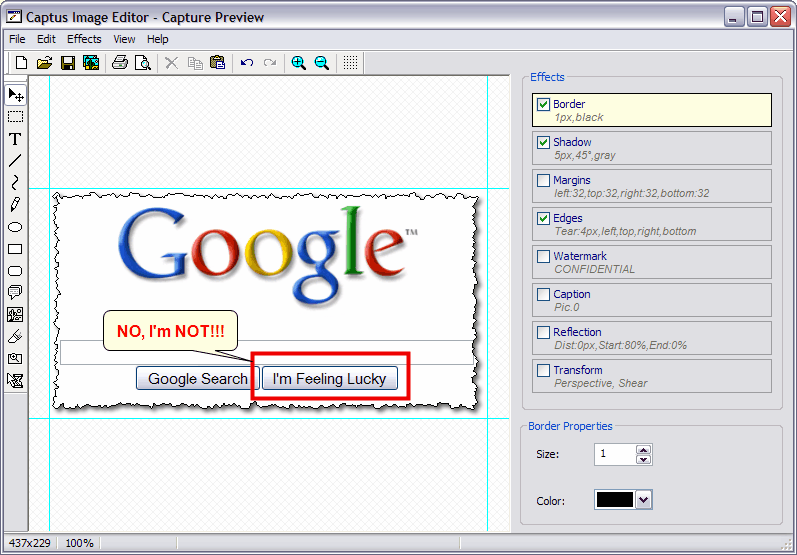 ---
See also: